May 7, 2017
God's Timing (featuring Pastor Ray Garcia)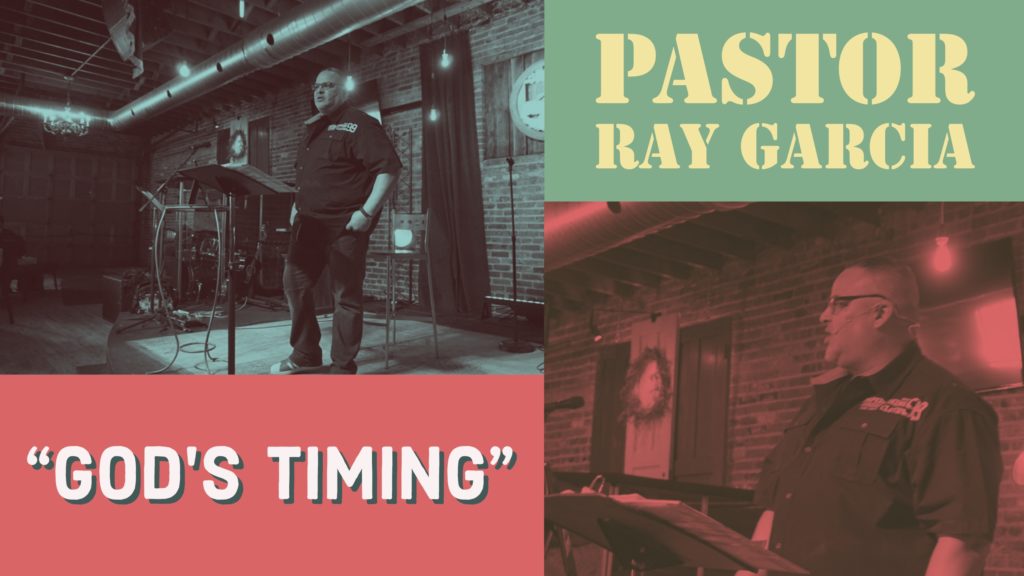 His Timing is Perfect – God has a reason for allowing things to happen.
We may never understand his wisdom but we simply have to trust Him! The strongest people strive to make time to help others, even when they're struggling with their own personal problems.
Podcast: Play in new window | Download
Matthew 6:33 (Amplified Bible)

But first and most importantly seek (aim at, strive after) His kingdom and His righteousness [His way of doing and being right–the attitude and character of God], and all these things will be given to you also.

Psalm 37:5 (Amplified Bible)

Commit your way to the Lord; Trust in Him also and He will do it.
ECCLESIASTES 9:11 (Amplified Bible)

I again saw under the sun that the race is not to the swift and the battle is not to the strong, and neither is bread to the wise nor riches to those of intelligence and understanding nor favor to men of ability; but time and chance overtake them all.

ECCLESIASTES 9:11 (The Message Bible)

I took another walk around the neighborhood and realized that on this earth as it is—The race is not always to the swift, Nor the battle to the strong, Nor satisfaction to the wise, Nor riches to the smart, Nor grace to the learned.Sooner or later bad luck hits us all.

Deuteronomy 31:6 (Amplified Bible)

Be strong and courageous, do not be afraid or tremble in dread before them, for it is the Lord your God who goes with you. He will not fail you or abandon you.

Deuteronomy 31:6 (The Message Bible)

"Be strong. Take courage. Don't be intimidated. Don't give them a second thought because God, your God, is striding ahead of you. He's right there with you. He won't let you down; he won't leave you."