May 21, 2017
Good God, Significant You (This is What We Do: Part 1)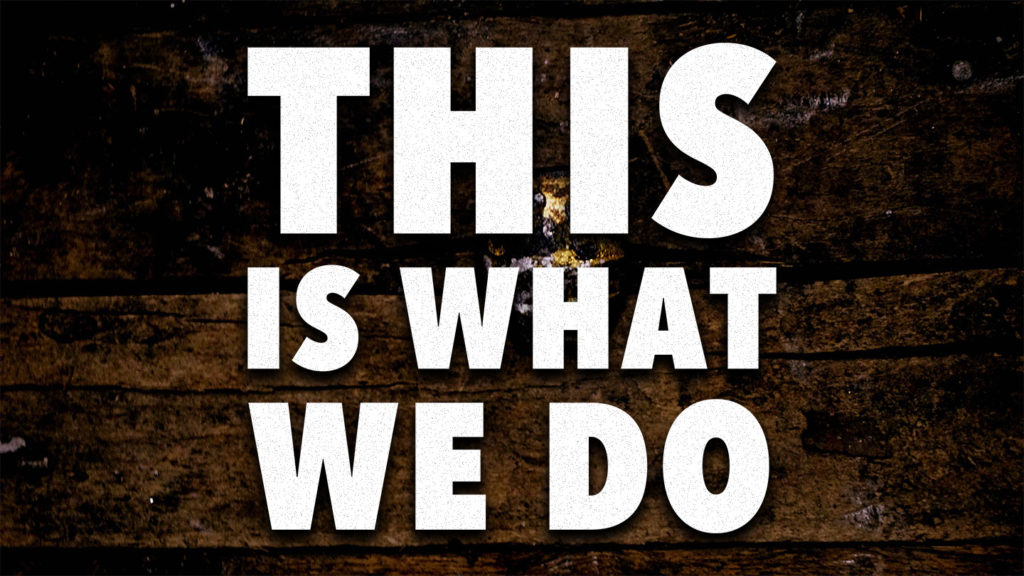 This is what we do… a new summer series kicking off!
Restoration is starting its biggest season to date! Pastor Tim kicks off the summer with a series diving deeper into who we are as a community of Jesus followers – it's what we do…
God is Good
Hebrews 11:6 (AMP)

But without faith it is impossible to [walk with God and] please Him, for whoever comes [near] to God must [necessarily] believe that God exists and that He rewards those who [earnestly and diligently] seek Him.
If you don't understand this you will question everything you don't understand.
Your faith will only explore where you know He is good.
You'll only take risks where you know He is good.
Nothing is Impossible

Luke 1:37 (AMP) "For with God nothing [is or ever] shall be impossible."
I owe Him a lifestyle of dreaming big.
Faith explores what revelation reveals.
If I truly believe nothing is impossible I'll look for possibilities.
Jesus Blood Paid for Everything

1 Peter 

2:24

 (AMP)

He personally carried our sins in His body on the cross [willingly offering Himself on it, as on an altar of sacrifice], so that we might die to sin [becoming immune from the penalty and power of sin] and live for righteousness; for by His wounds you [who believe] have been healed.
It's impossible to pray and nothing happen.
You have to be taught out of it or disheartened through disappointment.
You only see counterfeits of valuable things.
You are Significant
Knowing how much you are loved changes the way you live.
Matthew 10:29-32 (AMP)

"Are not two little sparrows sold for a copper coin? And yet not one of them falls to the ground apart from your Father's will.  But even the very hairs of your head are all numbered [for the Father is sovereign and has complete knowledge].  So do not fear; you are more valuable than many sparrows."

"Therefore, the one who confesses and acknowledges Me before men [as Lord and Savior, affirming a state of oneness with Me], that one I will also confess and acknowledge before My Father who is in heaven."
A heightened awareness of your personal significance will cause you to serve well.
We serve with the heart of a king and we rule with the heart of a servant.
I owe Him a lifestyle of extraordinary trust.
Podcast: Play in new window | Download
---
Your Generosity Makes a Difference – Support the Vision of Restoration with 1 Click!
Are you a Frequent Listener to the Restoration Podcast? Say Hey!