December 17, 2017
Partnering with the Kingdom of God (Guest Speaker James Harris)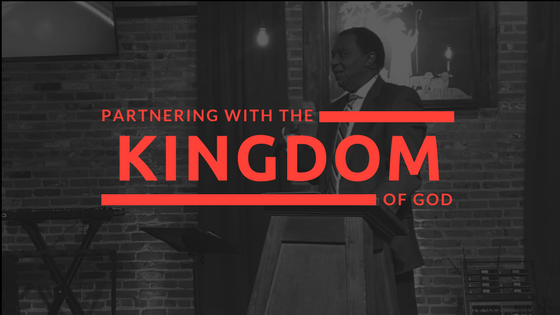 Read Galatians 4: 4-6
But when the fullness of the time came, God sent forth His Son, born of a woman, born under the Law, so that He might redeem those who were under the Law, that we might receive the adoption as sons. Because you are sons, God has sent forth the Spirit of His Son into our hearts, crying, "Abba! Father!"
1. We are made to be conquers-overcomers
2. We must suite up.
Read Ephesians 6:10-12
Finally, be strong in the Lord and in the strength of His might. Put on the full armor of God, so that you will be able to stand firm against the schemes of the devil. For our struggle is not against flesh and blood, but against the rulers, against the powers, against the world forces of this darkness, against the spiritual forces of wickedness in the heavenlyplaces.
3. We must be willing to get our hands dirty
Read Matthew 4:19
And He *said to them, "Follow Me, and I will make you fishers of men
4. Put on Love.
Read Colossians 3:14
Beyond all these things put on love, which is the perfect bond of unity.
5. Realize that every life was made for purpose
Read Ephesians 2:10
For we are His workmanship, created in Christ Jesus for good works, which God prepared beforehand so that we would walk in them.
Podcast: Play in new window | Download
---
Your Generosity Makes a Difference – Support the Vision of Restoration with 1 Click!
Are you a Frequent Listener to the Restoration Podcast? Say Hey!