May 16, 2017
Meaningful Mistake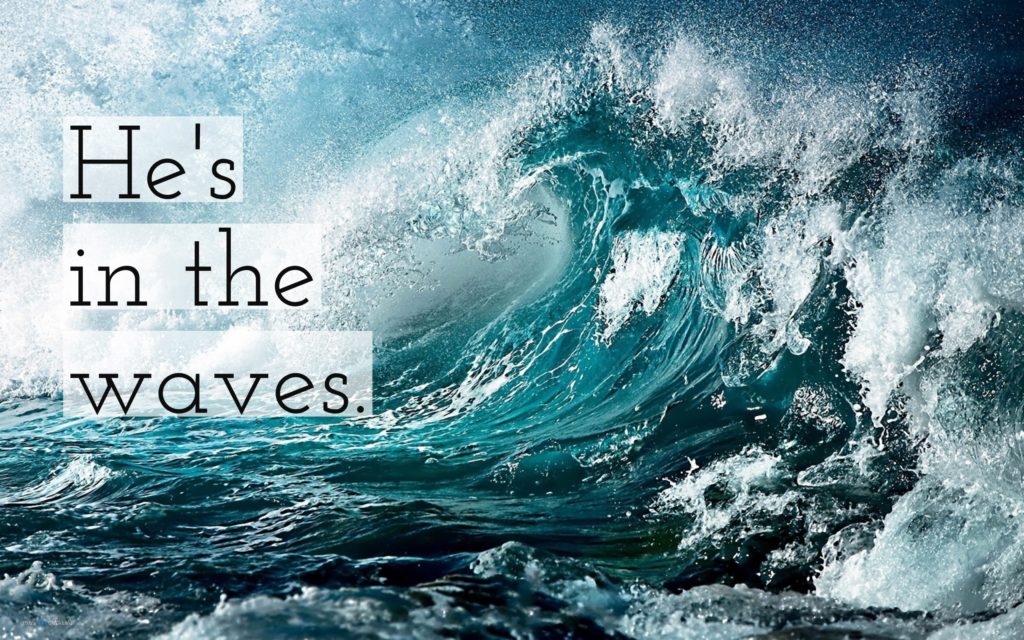 Have you ever felt certain you knew the lyrics to a particular song only to discover the REAL words are totally different? (Come on – admit it. You actually thought Johnny Nash was singing, "I can see clearly now Lorraine is gone…")
That happened to me today. I found this great new song by Kristene DiMarco – "Take Courage".  (Starlight – Bethel Music.  Watch it here – https://youtu.be/36L4FCGv-I0)  The lyrics hit me right where I live as I cranked it up going down the street belting the encouraging words at the top of my lungs.  Except today I discovered I was singing the wrong ones!  The chorus says –
"Take courage my heart,
Stay steadfast my soul
He's in the waiting…
He's in the waiting!"
But I thought the words were "He's in the waves…"  I was a little disappointed to learn that Kristene got it wrong!  Oh, I know God is with us in the waiting – and that actually rhymes better with the rest of the lyric.  But I like my version much better.  The story in the Gospels of Peter getting out of the boat walking on water – I can really relate to that.  God has used that analogy to speak to me numerous times.  It's actually a very scary thing to consider…to be called out of the boat to walk on water with Jesus.  There's WAVES out there in the middle of the huge expanse of water – BIG ONES!  But personally I'd rather be out there on the waves WITH JESUS than safe in the boat or on the shore.  The adventure lies in the waves.  That's where I want to be…although you may have to remind me of that occasionally when I get a little nervous and my shoes start to fill with water.
So with all due respect to Kristene I'll keep singing my wrong lyric – but thanks for writing an awesome song that reminds me – He's in the waves!