June 11, 2017
This is What We Do – GO! (Pt 4)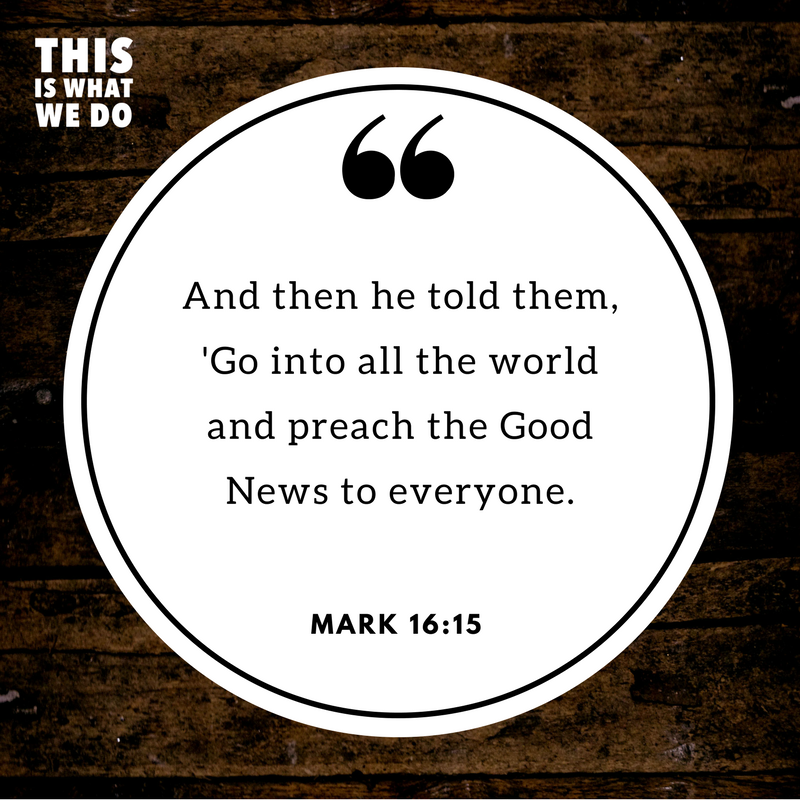 God calls everyone to GO…
to stretch out of our comfort zones and make a difference in the world. Pastor Tim and our short term missions team have amazing stories from their trip to San Cristobal, Dominican Republic. Listen in and be inspired by what God did in each person's life because they chose to go!
Obedience opens doors.
Stepping out is an act of faith
Stepping out can be a sacrifice…
But it is always worth it!
Podcast: Play in new window | Download
Mark 

16:15

"And then he told them, '

Go into all the world and preach the Good News to everyone.'"
1 Samuel 15:22

But Samuel replied, "What is more pleasing to the LORD: your burnt offerings and sacrifices or your obedience to his voice? Listen! Obedience is better than sacrifice, and submission is better than offering the fat of rams.

Hebrews 11:6

And without faith it is impossible to please God without faith. Anyone who wants to come to him must believe that God exists and that he rewards those who sincerely seek him.

Ephesians 3:20

Now to Him who is able to do exceedingly abundantly above all that we ask or think, according to the power that works in us,
---
Your Generosity Makes a Difference – Support the Vision of Restoration with 1 Click!
Are you a Frequent Listener to the Restoration Podcast? Say Hey!